Image
Image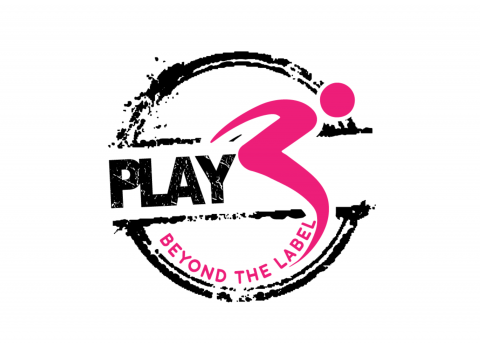 It's our pleasure to share the Ophea platform with Andrea Haefele and Laura Seckington, the founders of Play Beyond The Label. 
Play Beyond The Label is a movement focused not only on building knowledge and skills, but also on creating a sense of belonging as well as opportunities to experience the joy of movement through meaningful physical activity programming.  
Read on to learn more about the story and team behind Play Beyond The Label, and to discover what's next for these two inspiring educators and advocates for inclusive programming and learning environments.  
One of us has a brother with a developmental delay and severe Autism, and ventured to become an educator and leader in the Special Education field. The other one of us lives, breathes, and teaches the joy of movement; sharing her passion in Health and Physical Education (H&PE) while finding creative ways to advocate for her daughter whose complex needs range from a genetic abnormality, Autism, and a physical disability. 
In 2013, we joined forces and began collaborating, co-teaching, and leading professional learning within our own school board and beyond. We discovered that there was much to be desired when it came to delivering quality programming to learners with disabilities in H&PE, and we wanted to create a central place that provided 'true and tested' content, resources, and professional learning that all educators could access. 
On January 9th 2021, our joint passion in quality physical activity and inclusion came together, and Play Beyond The Label was born, a movement and commitment fueled by our passion and expertise, and built on the following three pillars: 
PLAY - Quality physical activity is the vehicle enabling all learners to play. Intentional programming will not only ensure that learners are participating, but also building the skills and knowledge to experience the joy of movement. 
BEYOND - Creating an inclusive environment requires a mindset that goes beyond the framework of a well-planned program. It involves an understanding of preferences, appropriate accommodations and modifications for each unique learner. 
LABEL - Recognize the label as the gateway to appropriate and meaningful programming. Acceptance starts by understanding these labels without ignoring or denying the disability. 
While we were both working full-time jobs, we were able to make time in our evenings and weekends to support many elementary and secondary educators, school board leaders, and physical activity providers to ensure that learners with disabilities were recognized, accommodated, and planned for in all physical activity environments.
Our content strategy for Play Beyond The Label was to create a platform to: 
Write blog posts on popular topics and teaching strategies that were sought out by our audience. 
Provide ready-to-go resources that were transferable from face-to-face, virtual, and hybrid teaching and learning platforms. 
Deliver customized professional teaching and learning sessions to educators, support professionals, recreation leaders and those with a passion for inclusion. 
In less than one year, our impact reached far beyond our expectations.  
We delivered our message through professional learning to over 100 teacher candidates which will positively impact future students in school boards all over Ontario.  
We worked one-on-one with educators teaching in diverse classrooms at the elementary and secondary levels in face-to-face, online and hybrid learning environments.  
We expanded our repertoire of inclusive programming ideas to include sensory activities, music, and dance.  
We provided physical activity workshops to 30 students and their families to encourage movement during the COVID-19 pandemic.  
We would like to thank the educators and organizations we have met along the way who allowed us to feature their work in order to motivate others in the realm of inclusion. Our 1,000 followers on our social media platforms have engaged with us daily providing encouragement, feedback, and ideas to keep our movement reaching forward. We would like to thank each and every one of you for joining us on this journey. 
A sunset should never go unnoticed. From bright orange, yellow, and hues of pink surrounded by clouds in shades of greys and blues, we wanted to share with our followers that the sun will be setting for Play Beyond The Label.* We acknowledge that in order to support further growth of this movement, the need to increase awareness and the need to advocate for and provide access to extended, quality implementation supports are critical. Aligning with an organization whose objectives align with ours is the next and final step in Play Beyond The Label's journey.  
Our work in the Health and Physical Education and Special Education fields has given us the opportunity to work in a variety of capacities with Ophea (www.ophea.net). Ophea supports healthy, active living in schools and communities through quality programs and services, partnerships, and advocacy. As a Health and Physical Education subject association, Ophea is aware that educators across the province are dealing with significant challenges in delivering inclusive Physical Education programming and recognizes the need for inclusive supports and professional learning to enhance understanding and capacity.  
Ophea is inspired by the leadership of Play Beyond The Label in advocating for and supporting the delivery of inclusive physical education opportunities within the education sector. We are looking forward to supporting and expanding the reach of meaningful inclusive physical education and physical literacy opportunities for every student across Ontario's school communities. 

- Chris Markham, Executive Director and CEO, Ophea 
With every sunset brings a promise of a new day, and we are more than confident that Ophea will continue championing the messages of inclusive physical activity with the organization's expertise in the subject and connections with educators across Ontario and beyond! 
We have enjoyed building relationships with enthusiastic educators and advocates in the disability community. We are excited about the opportunity to continue to grow with Ophea as the organization will continue to serve you as a knowledgeable and innovative support in your efforts to Play Beyond The Label in your school community.  
*Play Beyond The Label will be officially shutting down on March 31, 2022 and all affiliated @playbeyondlabel social media platforms and resources will be taken offline.