Image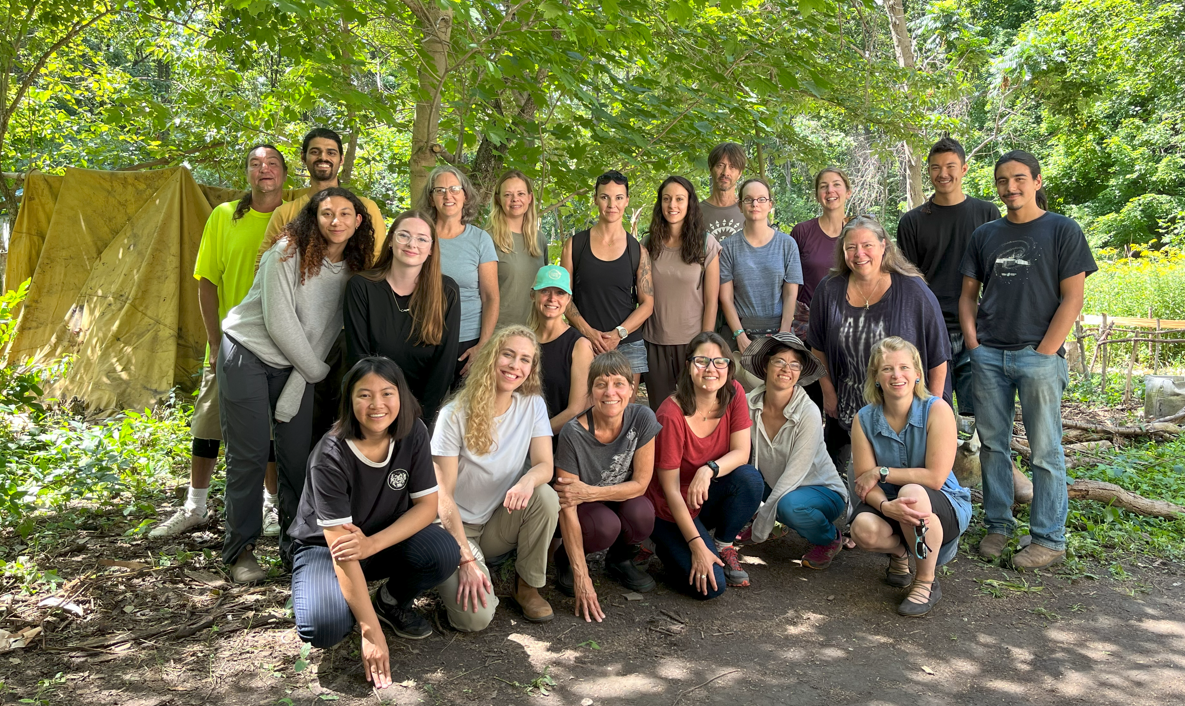 Ophea's Sector Spotlight aims to illuminate the bright spots within the education sector through recognizing the critical work being done by community members and value-aligned organizations, and its impact on student and staff well-being. This initiative also aims to strengthen connections between the Ontario education sector and organizations serving equity-deserving groups through raising awareness of the resources and services available to Ontario educators. Read on to learn about the featured Spotlight, Natural Curiosity.
Tell us about your organization. 
Natural Curiosity is a unique and multifaceted environmental education organization. Originally established in response to environmental education policy in Ontario that mandated students learn about the environment in every grade and every subject (Acting Today, Shaping Tomorrow, 2009), our program expanded to respond to the calls to action from the Truth and Reconciliation Commission in 2015. Our work is rooted in integrating environmental inquiry and Indigenous perspectives into teaching in order to create transformative learning environments for children and youth. Natural Curiosity provides innovative professional learning opportunities that encourage educators' growth in capacity and confidence by inviting the land into their practice as a co-teacher. As a small team of both Indigenous and non-Indigenous educators, we work with Indigenous partners across the country to inform our pedagogy and program. We strive to empower educators with a community and relevant, accessible and meaningful resources focused on land-based learning. Our most recent version of our best-selling resource Natural Curiosity 2nd Edition: The Importance of Indigenous Perspectives in Children's Environmental Inquiry is available in both English and French. This resource equips readers with a deeper understanding of our four-branch pedagogical framework and associated Indigenous lenses and shares diverse case studies of the Natural Curiosity program in action! 
What is a recent initiative that you are proud of? 
It's difficult to choose just one, but a favourite recent initiative was our Coming into Relation collaboration with First Story Toronto. 
This past fall we were grateful to partner with them to offer a new, two-pronged professional learning opportunity for our community. Starting as a virtual offering, we presented alongside Jon Johnson from First Story Toronto to discuss land-based learning as part of the OISE and TDSB EcoSchools online learning series. Then, in order to allow participants to walk the talk of their learning from the webinar, we hosted two walking tours of the Annex neighbourhood in Toronto where our program is based. 
Called Buried Waters: Storying Stolen Earth these walking tours were led by Jill Carter and Trina Moyan, two of First Story Toronto's incredible Indigenous guides who are also celebrated academics and artists. Jill and Trina brought such a depth of knowledge and energy to these experiences, leading us to pivotal places that convey the legacy of Indigenous presence. Participants appreciated how Jill and Trina emphasized that this was a living history, guiding us to explore historical contexts as well as contemporary spaces such as Philip Cote's "The History of the Land '' mural at Spadina and Dundas.This was an extremely well-received initiative and on our blog you can read Lee Silden's Educator Story about their experience being part of this tour.  
This collaboration was made possible by funding as well as an award Natural Curiosity won from the OISE Sustainability & Climate Action Network (University of Toronto). 
What is an upcoming initiative that you are excited about? 
Starting this fall, Natural Curiosity is thrilled to be able to offer a brand new and affordable e-course exclusively for educators at the beginning of their careers! The Natural Curiosity National E-course will guide early career educators to deepen their understanding of environmental inquiry and how to appropriately integrate Indigenous perspectives and teachings into their practice. Participants will learn from Indigenous guest speakers with expertise in connection to Natural Curiosity's four-branch pedagogical framework and Indigenous lenses. This online course is running for the first time Fall 2023 and registration will open July 2023. For full details, visit our website and sign up for our interest list to get first access to register: https://oise.jotform.com/rosa.na/natural-curiosity-e-course-interest 
This new program is made possible through generous funding from the Trottier Family Foundation and in partnership with the Canadian Network for Environmental Education and Communication (EECOM) and the Environmental and Sustainability Education in Teacher Education Canadian National Network (ESE-TE). 
Can you speak to the importance of highlighting Indigenous knowledge systems in public education? 
It's crucial to integrate Indigenous perspectives into the curriculum at all levels. Former Senator Murray Sinclair, who chaired the Truth & Reconciliation Commission, talks about how in Canada it is education that contributed to the problems of colonialism that we're still facing today, and so it has to be education that helps to solve these problems, too.  
Reconciliation is the work of non-Indigenous people and it's about more than just reconciliation between Indigenous and non-Indigenous people. It's also about reconciling with the land and honouring the land for how it cares for us and understanding that we are all connected to both human and beyond-human beings. Through the Indigenous lenses in NC we explore this idea of all my relations.  In this sense, Indigenous perspectives are beneficial for every student as there is inherent value for people, nature and all living beings. These values are critical for education and in Anishinaabemowin - the language of the lands our program is on -  this is conveyed through the word akinomaage meaning "teaching from the earth". 
Many educators have questions about how to approach Indigenous education and may be concerned about making "mistakes". In a recent webinar that we hosted with Niigaan Sinclair he said that no one knows how to do this work perfectly - you will make mistakes but you can't let that stop you. We need to do this work especially because it's difficult, and Natural Curiosity is committed to helping educators do the hard work in learning and unlearning. 
For more information visit https://www.naturalcuriosity.ca/ or email naturalcuriosity@utoronto.ca. To stay connected and up-to-date on the Natural Curiosity projects and opportunities follow them on Twitter, Facebook, Instagram, and LinkedIn.