Image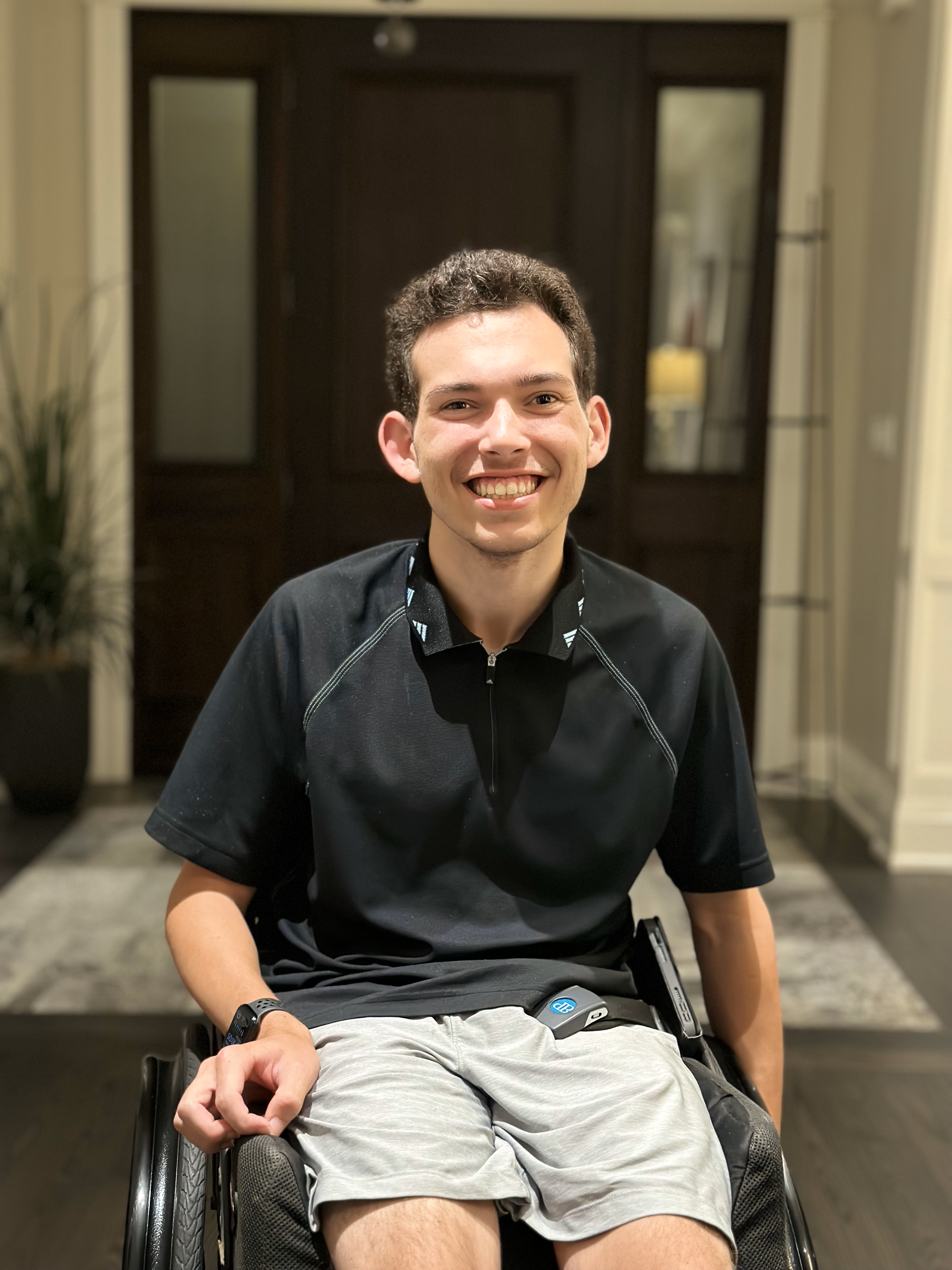 Ophea's Sector Spotlight aims to illuminate the bright spots within the education sector through recognizing the critical work being done by community members and value-aligned organizations, and its impact on student and staff well-being. This initiative also aims to strengthen connections between the Ontario education sector and organizations serving equity-deserving groups through raising awareness of the resources and services available to Ontario educators. Read on to learn about the featured Spotlight, Jacob Wttewaall.
Jacob Wttewaall is a Youth Advocate currently attending Seneca College for engineering. He has cerebral palsy and hereditary spastic paraplegia and is an advocate for youth with disabilities in education and sports. Jacob has been involved in Ophea's inclusion work through sharing his lived experience as a student with disabilities. Most recently, Jacob has supported Ophea in developing our Disability-Centred Movement: Supporting Inclusive Physical Education e-Learning module and also participated in our Disability at the Forefront: Q&A Power Panel as a panelist. 
What's one thing you would want our audience to know about you? 
One thing I want our audience to know about me is that I'm Jacob, a civil engineering student at Seneca Polytechnic. My passion lies in creating more accessible ways to build cities. Beyond academics, I find joy in baking, cooking, and crafting recipes that bring people together. I'm also deeply involved in winter sports, playing Sledge Hockey and sit skiing, where I appreciate the strong sense of community and mutual learning. 
What is an accomplishment that you are proud of? 
One of my most significant accomplishments was my time at Easter Seals camp. This experience required me to venture away from home for three months, marking the first time I had been on my own without my family. It was a major milestone that not only enriched my life with unforgettable adventures but also instilled in me the confidence to embark on other adventures, with friends.
What motivates you?
Motivation from motivating! I get my motivation from helping individuals and groups. Helping them grow, learn and have fun! I am fulfilled when I am making a positive impact in any situation. That's what keeps me passionate and engaged in what I do.
What do you plan on achieving next?
Describing my future goals is a bit challenging, as I believe some achievements have no defined endpoint. I envision an ongoing journey where I continue to pave the way for inclusive conversations. My aim is to engage with people with and about various disabilities and come up with different approaches to create more welcoming environments. Ultimately, my goal is to ensure everyone's happiness and the opportunity to pursue their dreams. Whether through webinars or in-person discussions, I am excited about contributing to my goals and goals of others. I am excited about achieving my goals and goals of others.
Contact Ophea at info@ophea.net to connect with Jacob.