Image
Image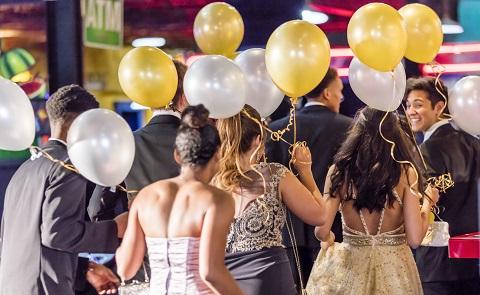 It's our pleasure to share the Ophea platform with Julie S. Lalonde, internationally recognized women's rights advocate and public educator based in Ottawa. For nearly 20 years, she has been working to improve the lives of women and girls in Canada with a focus on engaging bystanders to create communities of support. She has created a number of violence prevention campaigns including Draw-the-line.ca and Outside of the Shadows, an art-based project for survivors of stalking. Julie has won numerous awards for her work and has presented in six countries across four continents in two languages.  
Read on to learn more about what the pandemic, the shift to online, and the return to in-person have to do with consent education! 
The last two years have been immeasurably difficult. The Covid-19 pandemic has thrown the entire world upside down and it's hard to focus on anything else. I'm sure I can speak for most people when I say it's been rough and I can't wait for the day that this pandemic is in the rear-view mirror. But as an educator, there is one thing I hope we carry forward into our new normal: Our understanding of consent. 
Covid-19 has presented an incredible opportunity for conversations around consent  
As experts learned more about the Covid-19 virus, public health information shifted accordingly. With each new piece of information (Social distancing! Masks! Handwashing!), we learned to adapt to how we interacted with each other. Suddenly, parents and teachers were having organic conversations with youth about boundaries, limits and respecting other people's space. "We can't hug grandma right now because she is vulnerable to getting sick." "We have to wear a mask when we go into auntie's house because your cousin is a baby and can't be vaccinated." "Kim's parents are only okay with you two playing outside." We're talking about respecting the boundaries that people have put in place to keep themselves safe. These are consent conversations! Consent is not unique to sexual activity and, in fact, the more we talk about consent in all its facets, the easier it is for us to talk about consent and sex because we're already comfortable with the language! If the only time a young person hears the word "consent" is in a sexual context, then they're certainly going to be uncomfortable when it comes up. But if they're familiar with all the ways we need to respect people's boundaries then it is easier for them to understand that this applies to all our relationships. 
I encourage you to think about the ways Covid-19 protocols and safety measures can open a door to important conversations around consent. 
But even though the world felt like it shut down entirely, life went on and so did rates of violence 
As we moved our work, school, and social lives online, we unfortunately brought along harassment, coercion, and violence. Conversations about safe dating online have never been more necessary. Too often when we talk about online dating, we limit the conversation to "Don't take nudes!" But we don't create space to talk about the immense pressure that many young people, especially young women, feel. Ophea has created a new set of resources focused on navigating the peer pressure to send nudes. Specifically, it talks about ways to be a supportive friend to someone who has a crush and wants to pursue that relationship but is also unsure what to do because their crush keeps asking for nudes. The postcard invites students to think about how they can be supportive of their friend's choices while still reminding them that they never have to do anything they don't want to do. A video,activity plan, and student worksheet accompany the scenario card and allow educators to activate the discussion in the classroom.   
As we move towards a "New Normal" prom, it's important to talk about safe partying 
Many schools are returning to in-person prom events and all the fun parties that accompany them. Even before Covid-19, there were standard safety messages that youth received around prom. Messages around not drinking and driving are common (and needed!) but we also need to talk about alcohol and how it can make parties dangerous for those who are both intoxicated and alone. Ophea has a number of resources, in partnership with the Draw-the-line.ca campaign, that get youth thinking about how they can party safely. After two long years, students are justifiably excited to get out there! But if their friend passes out on a couch at a party, will they know to take care of them? If a guy pressures them to carry drunk girls up into a room, will they recognize the red flags? Using a harm reduction approach, these resources give students the tools they need to be effective bystanders without being condescending or a buzzkill! 
May is Sexual Assault Prevention Month in Ontario. What a perfect time to reflect on how we can support youth as they enter prom season and a summer of more relaxed Covid-19 protocols. My heart breaks for all the opportunities that youth have missed out on these past two years. Sports, theatre, birthday parties, proms. As the world opens back up and students get back out there, let's help them stay safe!  
Check out Ophea's suite of Gender-Based Violence Prevention Resources today!