Image
Image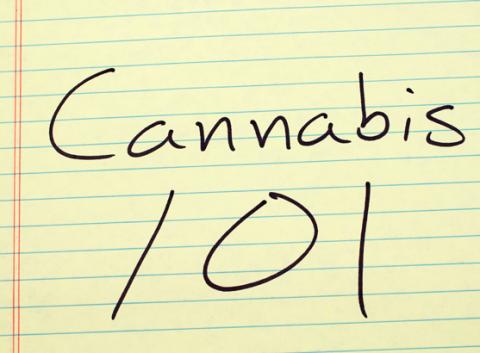 In the fourth installment of our "Clearing the Air about Cannabis" series, we spoke with Dr. Robert Mann from the Institute for Mental Health Policy Research at the Centre for Addiction and Mental Health (CAMH) about youth cannabis use and driving.
Read on to discover what you need to know about youth and driving under the influence of cannabis, and how we can all play our part by communicating consistent messages regarding driving.
What do we know about how many youth use cannabis?
We know that the majority of youth do not consume cannabis. According to the 2017 Ontario Student Drug Use and Health Survey (OSDUHS):
81% of students in grades 7 to 12 reported that they have not used cannabis at all in the past year.
Use increases with grade and is highest in grade 12, when 37% of youth report having used cannabis in the past year.
Males and females are equally likely to use cannabis.
Cannabis is the second most commonly used substance after alcohol.
How many youth have reported using cannabis and driving?
The OSDUHS asked students grades 10-12 who have a license, if they have used cannabis and gotten behind the wheel in the past year:
9% of those with a license, or an estimated 24,100 youth, reported having driven within one hour of using cannabis.
Males were more likely to consume cannabis and drive (11%) compared to females (6%).
Student drivers in grades 10, 11, and 12 appear equally likely to report using cannabis and driving.
When compared with driving after using alcohol, more youth who have a license reported driving after using cannabis than after using alcohol (9% vs 4% in 2017, respectively).
How does that compare to past years?
The number of students who use cannabis and drive has remained stable in recent years. The 2017 estimates are similar to those in 2011 (10-12%). Looking at longer term trends, there has been a significant reduction since 2001 – 2009, when the levels were between 16-20% of youth who had a license.
What about being a passenger with a driver who has used cannabis?
Young people can also be at risk of being in a cannabis-related collision by being a passenger in a car driven by a driver who has used cannabis.
In 2017, 9% of all students in grades 7-12 reported being a passenger in a car driven by a drug-using driver at least once in the previous year.
While the data doesn't distinguish the drugs used by the drivers, it is reasonable to assume that a large proportion of those drivers had used cannabis.
The proportion riding with a drug-using driver increases with grade, and reached 22.4% of all students in grade 12.
Is there cause for concern?
Though the majority of students do not use cannabis, even occasional use can be harmful. Driving under the influence of cannabis can double the chances of a motor vehicle collision. Cannabis can affect a wide range of skills needed for driving, such as short-term memory, decision-making, motor coordination and concentration. Studies that have looked at driving after cannabis use have found increased weaving within traffic lanes, and driving more slowly.
The effects depend on how cannabis was consumed, the strength of the cannabis used, and the experience of the driver. We also know that students who drive after using cannabis are, on average, more likely to report problems related to their use of both cannabis and alcohol. CAMH is currently conducting studies to investigate the effect of cannabis on driving and to assess the duration of impairment following consumption.
Youth and young adults are most likely to drive after using cannabis, and thus are most likely to be involved in collisions that cause deaths, or injuries. According to a 2017 Canadian Centre on Substance Use and Addiction (CCSA) led study, Estimating the Harms and Costs of Cannabis-Attributable Collisions in the Canadian Provinces, young drivers (16–34 year olds) represent only 32% of the Canadian population, but they represent 61% of the cannabis-attributable fatal collisions. Young drivers also represent higher percentages than expected of injuries attributable to cannabis (59%) and higher percentages than expected of collisions leading to property damage (68%).
According to Ontario laws, if drivers are caught driving under the influence of any drug, including cannabis, they can receive fines, have their license suspended and face possible criminal charges or jail time. For novice or young drivers, under 21, there is zero tolerance for having any cannabis in your system.
What can educators do to support youth in making healthy decision around cannabis and driving?
There is a lot of interest in driving and cannabis use, but it is important to remember that alcohol use and driving still accounts for a large number of deaths and injuries. According to the OSDUHS, an estimated 24,100 young drivers from grades 10-12 got behind the wheel last year after consuming cannabis, and 11,600 after two or more drinks. Efforts to prevent substance use and driving should not focus on cannabis exclusively and focus on alcohol or other substances as well.
Efforts to prevent substance use and driving are essential. Youth need to understand the risks associated with cannabis use and driving and need to receive consistent messaging.
This is a great time of year before the typical end of school celebration and summer holidays for educators to connect the topic of cannabis to their curriculum and engage students in learning, reflecting and making safer choices when dealing with situations involving substances such as cannabis.
For instance, have students:
Research both the short term and long term social and legal consequences of using substances and driving and then use their research to create public service announcements and/ or social media messages for their school community advocating for making smart choices.
Consider how the risks of driving while under the influence of a substance or being in a vehicle with someone under the influence can impact their future and those around them such as friends, family and partner relationships.
Articulate alternatives to driving while under the influence or when contemplating getting into a vehicle with someone who has been using substances, and identify strategies that they would use to support others in making safer choices about substance use and driving.
Consider visiting Ophea's Cannabis Education Resource Database to access resources such as Canada's Lower-Risk Cannabis Use Guidelines; Cannabis Information for Schools and Boards; Don't Drive High and Drugs and Driving. These and other resources in the database may be used with students to deepen their understanding of the risks associated with cannabis use and driving, to have them analyze the short and long term implications of substance use and apply strategies for making safer choices.
Also, as shared in Q&A Column #3: Clearing the Air about Cannabis: The Role of School Boards, involving community partners is another valuable way to access support. You can find information on safe grad programs in your community through your local public health unit by visiting the Ministry of Health and Long-Term Care website and youth-centered awareness campaigns and programs on the Mother's Against Drunk Driving website.
Visit Ophea's Clearing the Air About Cannabis Q&A Form to submit your questions for next month's Q&A column. For access to a database of resources visit Cannabis Education Resources and follow #WeedEducationWednesday where a different cannabis resource is featured each week. You can also sign up for Ophea's e-newsletter eConnection to read the next month's Q&A column and to stay up-to-date with the latest issues, events, and resources!
Thank you!
Ophea and the Provincial System Support Program at Centre for Addiction and Mental Health